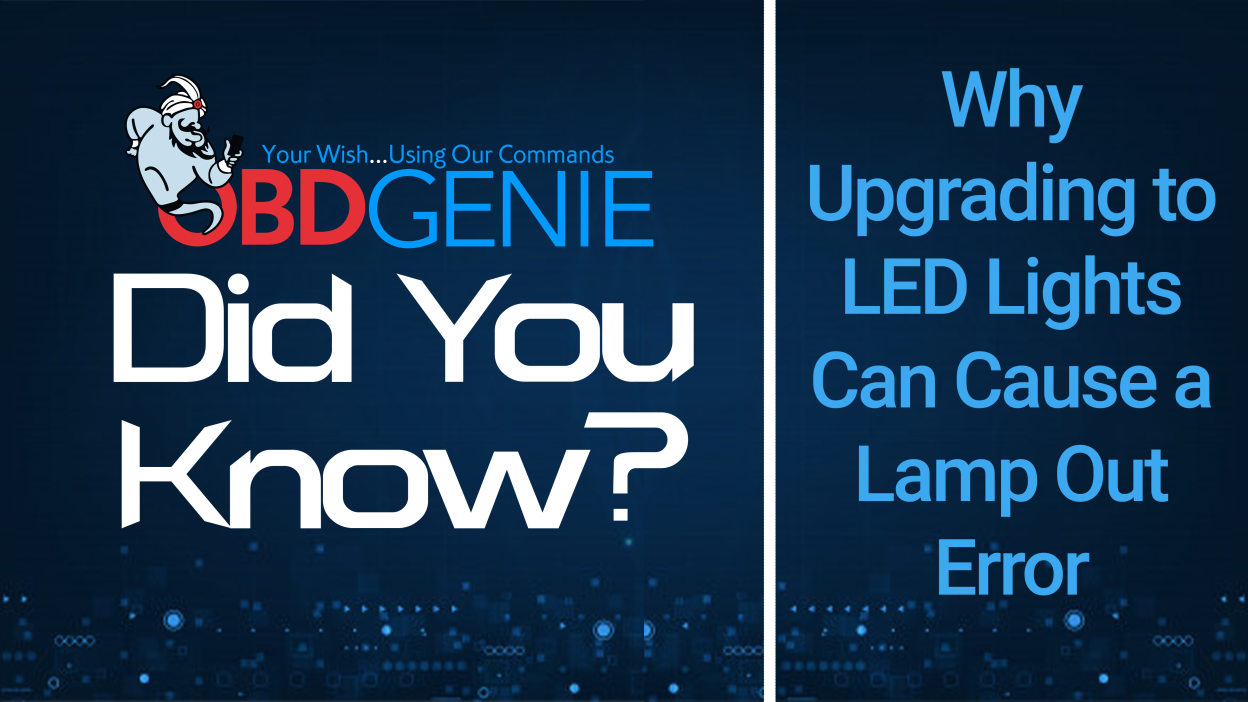 Did you know? Why Upgrading to LED Lights Can Cause a Lamp Out Error?
LED lighting has become one of the hottest upgrades for vehicle owners. People like LED lights because they are brighter and whiter than stock lighting. Plus, they allow for custom lighting schemes.
They also put less load on your vehicle's electrical system because they are more efficient at turning your electrical power into light.
So why does LED lighting often trigger an error message and how can you fix it?
Conventional lighting uses more wattage than LED lighting. When you switch to LED lights, the vehicle senses the lights using less wattage. In turn, your car's computer thinks the bulb is blown. This triggers an error message within your cluster.
There are a couple of ways to fix this problem. One is to add a device in the wiring that fools the system into thinking that the lighting is the same as what came from the factory.
That can get complicated and it can be hit or miss unless it has been tested on your specific vehicle. This MAY make your error light go off or it may not. Not to mention can take some time with all that wiring and be quite expensive.
Or you can simply tell your car's computer to expect the new lights to use less wattage. This can be done through simple programming. Our OBDGenie LED Lighting programmer makes this change quick and simple.
There's no need to go to the dealership or specialty shop. There's no software to download or configure, it works in seconds and there's no need to cut or rewire.
So if you are getting those system errors after installing an LED upgrade, go to OBDGenie.com or give us a call to find the solution!